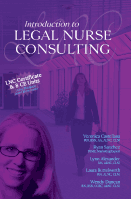 Introduction to Legal Nurse Consulting
See what Legal Nurse Consulting is all about from currently practicing Legal Nurse Consultants. Learn more from this introductory book than you will from most other courses.
---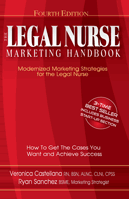 The Legal Nurse Marketing Handbook
Marketing gets you the cases. Learn how to market using researched methods that are extremely effective for Legal Nurse Consultants. Includes business start-up section.
---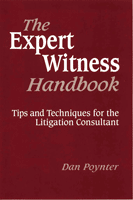 The Expert Witness Handbook
A must-have book by Dan Poyner for every practicing and would-be expert witness. This book is not just for engineers, doctors, or city planners. It is for every professional who wants an exciting new career as well as every expert witness who wants to serve more professionally and more successfully.
---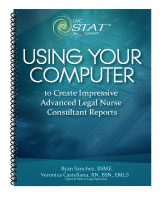 Using Your Computer to Create Impressive Advanced Legal Nurse Consultant Reports
This fully illustrative, step-by-step book is a must-have if you are not confident in your computer or report writing skills. Learn everything you need to know about writing an impressive Legal Nurse report using Microsoft Word, Microsoft Excel and more. However, this is an exclusive book and you must be currently certified as an Advanced Legal Nurse Consultant (ALNC) to be eligible to order.
---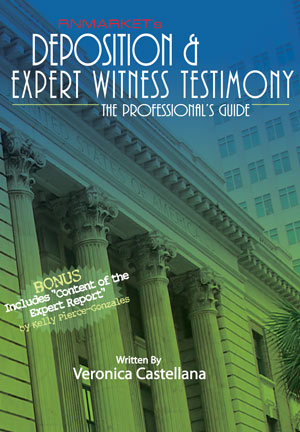 The Deposition & Expert Witness Testimony Video
Learn how to decide if you want to become an expert witness, learn what it takes to become an effective expert witness, learn how to act while on the stand, learn what to say in every situation, learn how to make an expert report, and more.
---