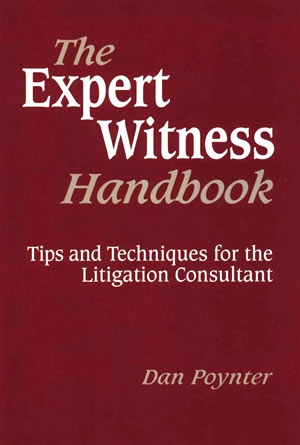 A Must-Have Book by Dan Poyner for Every Practicing and Would-Be Expert Witness.
As our society becomes increasingly complex, more and more attorneys and judges are calling upon consultants to explain how things happen. These consultants are expert witnesses.
The Expert Witness Handbook answers these questions:
What does an expert witness do?
How much does an expert witness charge?
How does an expert witness find clients?
How will I prepare for testimony?
What will happen in the courtroom?
How can I make my testimony more effective?
What are the tough questions and how should I answer them?
Where can I get more information? (Includes a huge resource section)
and much, much more
Call 866-933-2562 to Order
Only Available with when you complete an LNC STAT certification course.