Making a Difference as a Legal Nurse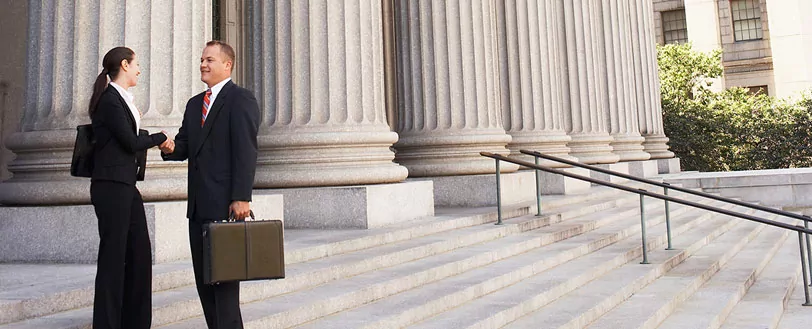 After practicing as a Nurse for a few years, many come to the difficult realization that they cannot work the bedside forever. As they face unfair working conditions, overwhelming patient loads, unappreciative administrations, and possible injury, they become torn because they love helping people, but are tired of being taken advantage of by the system. They begin to look for another career option that can offer the same rewards of patient advocacy, but with less demanding working conditions. Legal Nurse Consulting is an excellent career option for those nurses. Their medical expertise proves to be very valuable in the legal field by helping to provide better legal representation to those who have been injured or harmed. There are many fulfilling benefits to choosing Legal Nurse Consulting as a career path, and Nurses can make a very big difference throughout all of healthcare.
How Legal Nurses Improve Legal Representation
Many people who are injured can find themselves stuck with monstrous medical bills, they may lose their income because of their injuries, they may endure unnecessary pain and suffering, and they may even die, leaving their families unsupported with medical debt. These are all common scenarios of those who are victims of the recklessness of others, medical malpractice, work related injuries, and more. When they do seek legal help, most attorneys lack the medical expertise necessary to sort through the numerous medical records and analyze the events that contribute to the damages done. This is where the expertise of Legal Nurse Consultants really makes a difference. The Legal Nurse can easily review, analyze, and interpret the medical records, breaking down everything into a simplified form so that the attorney can focus on the appropriate legal actions.
Consider the hypothetical scenario of a man with Congenital Adrenal Hyperplasia (CAH) who underwent routine hernia surgery. After the surgery, the hospital recovery staff was informed of his condition, but was unfamiliar with the necessary care, and failed to take necessary steps. He entered into adrenal crisis and died three days after his surgery while still under the care of the hospital. His wife and daughter now find themselves stuck with a more difficult future and extensive medical bills. It would only make sense in this situation that legal action is likely, especially when the hospital is still demanding payment. Does this seem like a situation where an attorney with minimal medical knowledge would be very effective? Would you think that an attorney would know what to look for when investigating if proper protocols for the patient's CAH had been satisfied? Legal Nurses would play a major role in this case because they can explain the failures on the part of the hospital, and even improve the results of the case, helping to offer some sort of compensation for the widow and her daughter. Legal Nurses can also play a major role in encouraging the hospital to better educate their staff in areas where they are deficient.
Access the most comprehensive and effective training in the Legal Nurse field.
Become Certified as an Advanced Legal Nurse Consultant (ALNC)

Learn More Now
The Encompassing Effect of Legal Nurse Consultants on All of Healthcare
While some people criticize the practice of taking legal action against healthcare organizations, there still remains very few alternate options that will hold organizations accountable for negligent care. As many Nurses already know, most organizations only really seem to care about the bottom line profits. This observation is evident by their lack of proper staffing, unwillingness to compensate more qualified staff members, and failure to provide safer work environments. When these healthcare organizations only seem to take action when their profits are affected, legal action seems to be the best approach to ensure their accountability.
When the lawyers can utilize the help of Legal Nurse Consultants to become more efficient in their medically related lawsuits, this creates a trickle effect throughout all of healthcare. As more profits are lost by conglomerate healthcare providers, they will be forced to implement better practices that will prevent these losses, resulting in overall better healthcare practices.
How Legal Nurses Help Assist attorneys
Legal Nurse Consultants are essentially investigators of medical records. That role allows them to provide several very useful services to attorneys. They can assist in obtaining the records, analyzing those records, identifying missing items from the records, pinpointing deviations from standards of care, screening for tampering, and developing reports that simplify all the details for the attorney. If the case goes to trial, Legal Nurses can play a continued role by helping with trial preparation, locating expert witnesses, and acting as expert witnesses if they wish. All of these services allow attorneys to access more thorough medical record analysis at a fraction of the price as doctors. Ultimately, they help to ensure that the injured party gets the legal representation that they deserve.
Access the most comprehensive and effective training in the Legal Nurse field.
Become Certified as an Advanced Legal Nurse Consultant (ALNC)

Learn More Now
The Many Areas a Legal Nurse Can Practice
Legal Nurse Consultants can be involved in many cases. Obviously, medical malpractice would be one of the main areas. There are several other areas as well. In personal injury cases, Legal Nurses often work for or against insurance companies to ensure that proper policies are paid and preventing fraudulent claims. Workers' Compensation is another area where Legal Nurses can be involved. Work related injuries can create huge strain on families and large organizations are not always willing to cooperate without legal action.
Some Legal Nurses who have completed the Advanced Legal Nurse Consultant (ALNC) certification from LNC STAT have even expanded their practice into other arenas. Several ALNCs have been able to utilize their role as a Legal Nurse in the military. They have implemented several key Legal Nurse principles that now play a role when the military interacts medically with civilians. One ALNC was even involved with the medical side of the interrogation process during the War on Terror. Many other ALNCs have focused their practices on product safety cases. In those cases, they provide medical support for cases where harm has been done by a product or pharmaceutical, ensuring that the manufacturers are held accountable, and hopefully preventing the same problems in the future.
Making the Transition
Most Nurses are surprised to hear that they already possess the expertise necessary to begin practicing as a Legal Nurse. Legal Nurses are hired for their medical expertise, and that is the only real prerequisite. However, many Nurses need help making the transition from overworked Nurses who are used to their routines and medical comfort zone, to an independently thinking owner of a consulting practice. That is why the LNC STAT course is here to help. All you need is your medical expertise and the LNC STAT course can show you everything else. Learn how to find the cases, how to secure those cases, how to do them from start to finish, how to run your own practice efficiently, how to gain the independent consultant mentality, and much more. It is two to three times more comprehensive than other courses, so you will know exactly what to do when you are finished with your training. If you have any problems, you also get unlimited mentoring to help you though any speed bumps that you may encounter. The ALNC lifestyle allows Nurses to work at their pace, set their own schedule, work from home, earn a Legal Nurse Consultant salary up to $125-$300 per hour, and have more freedom to focus on what matters most to them.
Your Next Steps
The biggest step for most Nurses is to decide that they are ready to step out of their comfort zone and try something new. Once this decision is made, the LNC STAT course will show you the rest of the way. Just like anything else you try for the first time, becoming a Legal Nurse Consultant will present some challenges. That is why unlimited mentoring is included with all LNC STAT certification courses. You get the support you need at any time. When you are ready to advance your nursing career, LNC STAT is ready to help. Contact us with any questions you have about getting started.
Access the most comprehensive and effective training in the Legal Nurse field.
Become Certified as an Advanced Legal Nurse Consultant (ALNC)

Learn More Now