Choosing the Best Legal Nurse Consultant Program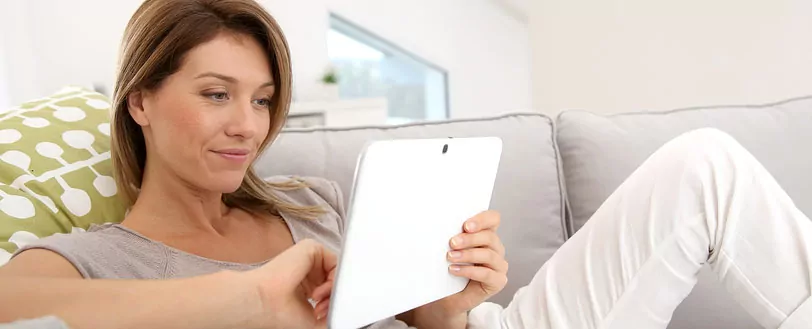 One of the most important things to know when choosing a Legal Nurse Consulting course is that each course is different. There are no universal standards for Legal Nurse Consulting, there is no official board, and there is no one main governing body. Each organization that offers Legal Nurse Certification sets their own standards, has their own curriculum, has their own board, and is responsible for ensuring that their Legal Nurses meet those standards.
With that said, it becomes obvious taking the time to compare courses is very important. This is a big decision that should not be made hastily. Since there is such a difference in the training that you receive, choosing the wrong course can make it much more difficult for you to achieve a long-term and reliable Legal Nurse career.The scary truth behind many Legal Nurse training programs is that many of those Legal Nurses never even get their first case.
Access the most comprehensive and effective training in the Legal Nurse field.
Become Certified as an Advanced Legal Nurse Consultant (ALNC)

Learn More Now
Just because a course is offered from the biggest organization or has been around the longest, does not mean itís the best. It is up to you to compare and see the difference. In the end, your goal should be to find the course that will give you what you need to recover your expense and make Legal Nurse Consulting a great source of income for you. Most courses cannot do that. Here are some important comparison points that can help you see what you would really be getting out of a course.
1) How Comprehensive is the Curriculum?
This aspect is obviously very important since it varies with each course. The easiest way to determine the comprehensiveness of a curriculum is to compare the contact hours. For example, the LNC STAT course offers at least 120 contact hours, and up to 204 if you wish, while others only include 40-60. So, LNC STAT offers more value for your money, and you are learning much more so you will be better prepared when you start practicing.
2) Is it Hands-On and is Real Case Practice Included?
Believe it or not, there are courses in this field that still donít include real case practice, and some offer it only if you pay extra. Yet, an impressive report is the cornerstone of any successful Legal Nurse practice. Without practicing on real cases, you will be left with many questions and a real lack of confidence when you go to work your first case. If an attorney is not impressed and doesnít feel like they got something of value out of your report, they wonít hire you again and will not refer you to colleagues. LNC STAT includes two real cases that you learn how to work from start to finish with our help, so you will be confident and fully prepared for your first case.
3) Is Mentoring Incuded or are there Extra Fees?
In addition to quality training, it helps tremendously to have support throughout the transition process, and thereafter. The course you choose should be able to help you whenever you have a question or problem. Some courses offer no mentoring after you complete the course, or charge extra fees for help when you need it the most. LNC STAT offers unlimited mentoring during your training process, and even afterwards when you are trying to get cases or are working cases.
4) Who Teaches the Course?
There are many different types of teachers in this field. However, it only makes sense that you should learn from a Legal Nurse who has walked in your shoes and who has a long track-record of Legal Nurse experience. Veronica Castellana is the founder, creator, and main instructor of the LNC STAT program. She is currently practicing as a Legal Nurse and has been since 2000.
5) Do they Include Marketing Tools & Techniques?
To ensure that you can make Legal Nurse Consulting a reliable and long-term source of income, you need to know how to find the cases and secure those cases effectively. This is where effective marketing techniques and tools become important. The course you choose should offer researched and target marketing techniques. Some courses include marketing tools while some require you to pay more, while others donít offer them at all. You shouldnít have to make them yourself since most Nurses donít have marketing experience. In addition to the marketing tools, the course should also show you current and effective marketing techniques. For example, trifold brochures no longer work in this industry. So, if a course is offering or teaching you to use them, you know their marketing methods are outdated.
6) How Good are their Reviews?
Reviews are very helpful to see what others are saying about a course. When comparing, search for reviews and success stories from course graduates. If there are a lot of complaints, or if there is a lack of reviews, that is a big red flag. This holds true for courses offered by universities as well. Reviews should be easily found with a simple online search. For example, you can go to Google and search for "LNC STAT" or "LNC STAT Reviews" to see our reviews.
7) What is the Success Rate of their Graduates?
It only makes sense that a good training organization will keep track of how well its graduates do when they begin putting what they learned to work. When comparing Legal Nurse courses, look for the success rate or some similar statistics. The success rate is the percentage of course graduates who are able to get their first case and make money as a Legal Nurse. If they donít have this information, that is a warning sign that their success rate is low, or they donít keep in touch with their Legal Nurses enough after they complete the training. LNC STAT was built on the success of its graduates, and has always been structured to be results oriented.
8) Is the Course Results-Oriented?
The main reason you need a Legal Nurse course is learn the key skills that you would need to make this career path a long-term and reliable source of income. Sadly, many courses are more focused on the number of courses they can sell, rather an assuring that their graduates have what they need to become successful Legal Nurses. LNC STAT has been the solution this problem since the beginning, and we measure our success by the success of our graduates.
9) Do their Packages Include Everything?
Despite what most people may think, the most cost effective way to become a Legal Nurse Consultant is not with a cheaper course. The truth is, the cheapest course usually ends up being the most expensive path to a Legal Nurse Consulting career, because you will typically need additional training to really understand what to do. Some courses are cheaper up front, but are structured so that you have to spend more money later on, causing you to spend much more than you expected to get the information you need. Without paying for all the info, you can end up wasting a bunch of money becasue you will be missing information that you need to get cases. You shouldnít have to pay extra fees to learn everything you need. LNC STAT is transparent with our pricing and our packages include all the training and tools you need to begin practicing.
10) How Established is the Organization?
Take the time to read through their website. The quality and comprehensiveness of their site can say a lot about the organization. Find out how long they have been training Legal Nurses and what accomplishments their Legal Nurses have achieved. LNC STAT has been training nurses since 2003. Our graduates have been involved in some of the largest cases in history, including the World Trade Center cases, the Flint Water case, and many class action lawsuits. Our certification has held up in court many times.
Surprisingly, many Legal Nurse courses fall short in these essential areas. With your time and money at stake, a hasty decision when choosing a course can seriously hinder you from getting started as a Legal Nurse. Do your research and look for these indicators to get the most out of your Legal Nurse career.

Why LNC STAT is the Best Legal Nurse Consultant Program:

Most Comprehensive Curriculum: 2-3 Times More Comprehensive than Others
Most Effective Curriculum
Highest success rate in the industry
Unlimited Mentoring
Learn from a currently practicing Legal Nurse who has been in your shoes
Practice real cases from start to finish
Includes Marketing Tools and several exclusive resources
Start practicing as quickly as 10 days, or take up to 12 months
Learn at your own pace
All-in-one packages with transparent pricing
Access the most comprehensive and effective training in the Legal Nurse field.
Become Certified as an Advanced Legal Nurse Consultant (ALNC)

Learn More Now