Legal Nurse Consulting News: Michelle Phillips Added to Indulge Speaker Lineup
Wednesday, August 07, 2013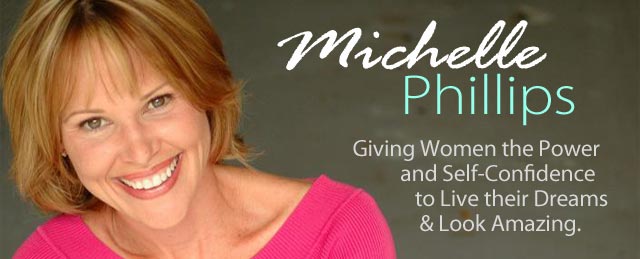 Michelle Phillips is a celebrity makeup artist, self esteem coach & best selling author. By combining years of experience as a top Celebrity Makeup Artist and Stylist with her powerful self-esteem tools, Michelle has created a unique process that is transforming women across the globe.
Throughout her career, Michelle's job was to create the illusion of perfection on camera, and like so many other women, she strived for the same illusion of perfection in her personal life. However, she found no matter how hard she tried, it was unattainable. After a difficult divorce, Michelle found herself devastated financially, raising her kids on welfare and searching for answers.
Disillusioned with the world of beauty and the pursuit of perfection, she saw this same struggle in the hearts of women everywhere, including her celebrity clientele. They were trying to cover up their feelings of inadequacy with external fixes like new haircuts, makeovers and fashions, and when that didn't fill the void, many turned to plastic surgery, dangerous diets, anti-depressants and sleeping pills. She said, "Enough!"
Michelle created an eight-step process that has transformed thousands of women. By using her Beauty Blueprint, women can learn how to identify the lie of perfection in their own lives, discover their true beauty, and live it out. Today, Michelle is a bestselling author, national TV and radio host, and top self-esteem coach, offering women the power not just to look amazing, but to be amazing.
In addition to her many years of experience behind the scenes, Michelle is the bestselling author of "The Beauty Blueprint" (Hay House 2011) and is a featured Celebrity Makeup Artist on TV shows and networks such as Oxygen Network, We-TV, HGTV, TLC, CW, KCAL-LA, Fox13-Tampa, Daytime, or speaking on the Power of Women Tour and "I Can Do It!" events with inspirational icons Wayne Dyer and Louise Hay. She has also been heard on Martha Stewart Radio on Sirius/XM, Hay House Radio and shows across the globe.
"We are among the first generation of women who have the ability to be or do anything we want. We are stronger and smarter yet we are lost! We are stuck between what we could be and what we think we should be, searching to balance that with our femininity. We are grasping to attain our ideal of beauty that with the belief that if we find the right hairstyle or fit in to the latest fashions, everything else would fall in to place" - a quote from Michelle's book, The Beauty Blueprint.


For Beauty Secrets, Motivation & Videos, Visit Michelle's Web Site: Click Here


Meet Michelle in Person at Indulge. Click Here for Conference Registration